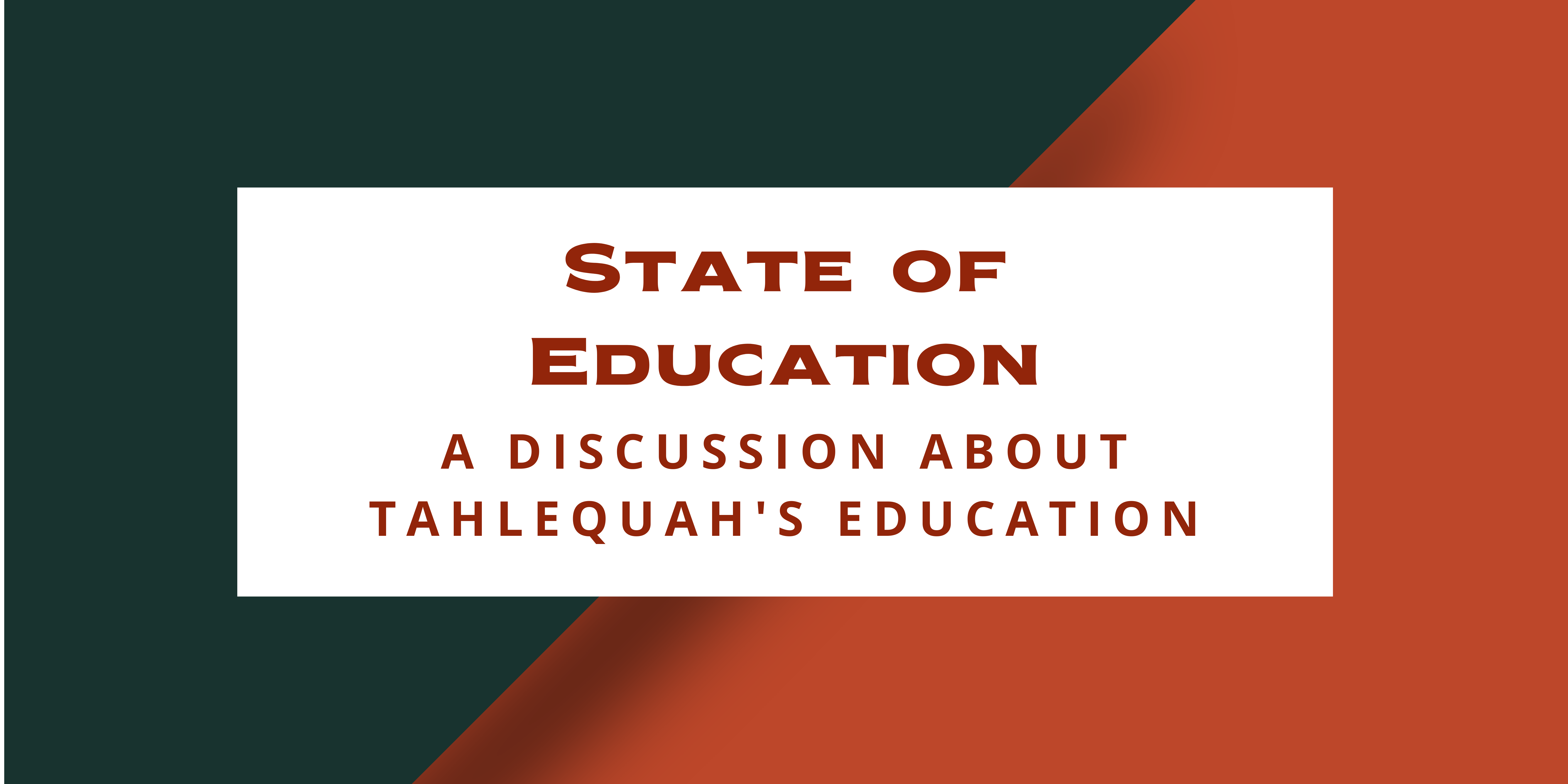 Tahlequah Area Chamber of Commerce's State of Education is open to the public and is a gathering for the city's members to discuss updates, concerns, and future plans for all the different education programs offered in Tahlequah. 
Representatives from Tahlequah Public Schools, Sequoia High School, Northeastern State University (NSU), Oklahoma State University (OSU), and Indian Capital Technology Center (ICTC), all are in attendance and ready to give their program's updates as well as address concerns or questions.
If you are interested in coming, please purchase a ticket on our website! Tickets can be found and will be sold around the time of the event.