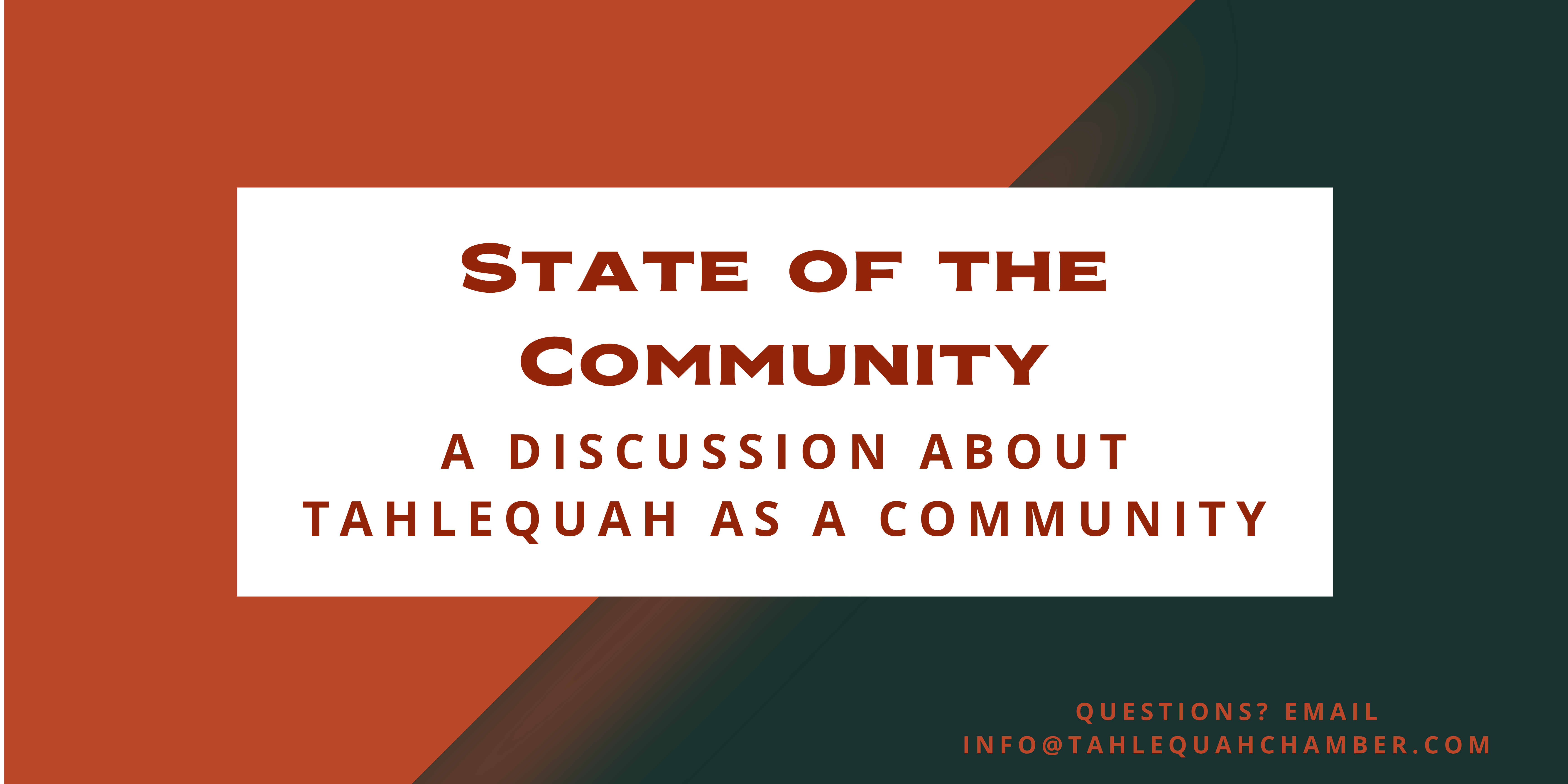 Tahlequah Area Chamber of Commerce's annual State of the Community Event is open to the public and is a gathering for the city's members to discuss concerns as to where Tahlequah as a community stands today, as well as in the future. This event has approximately 100 to 200 attendees each year. 
Some topics include giving an update about the community, an update from Tahlequah's Mayor and the County Commissioner, a CN update on the nation, an update from the Tahlequah Chamber and Tour Tahlequah, and more. 
If you are interested in coming, please purchase a ticket on our website! Tickets can be found and will be sold around the time of the event. Each ticket is $35.