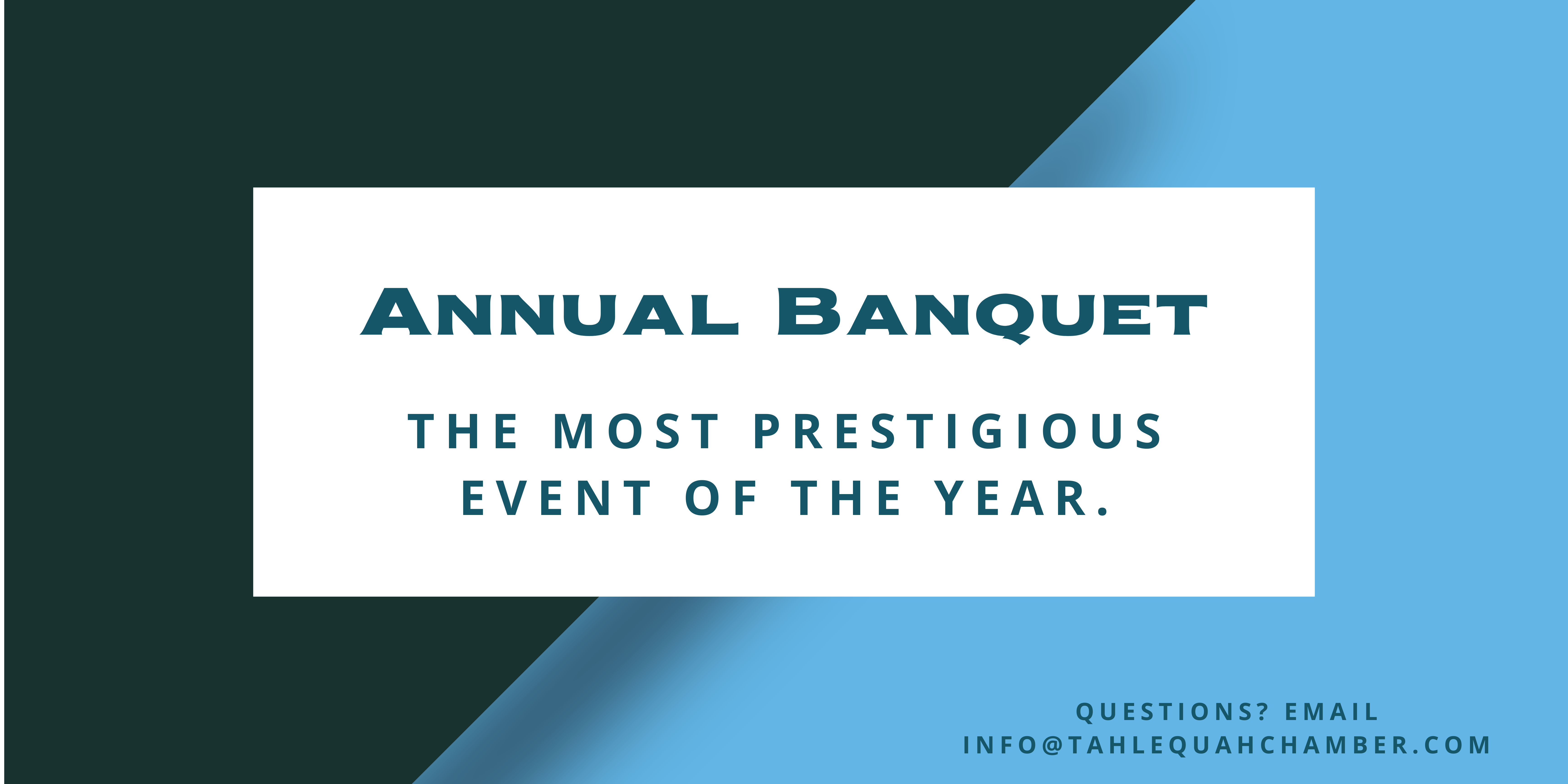 The Annual Banquet is TACC's most prestigious event of the year. Members and staff celebrate by highlighting accomplishments from the past year through awards, and together help set the standard for the next year's future success. 
Save the date! 
Mark your calendars! The next Chamber Annual Banquet will be October 26, 2023!
Are you interested in sponsoring a table?
Check out our Community Cooperative or email us to learn more about sponsoring a table at this event! It is a great opportunity for your business, so be sure to check it out! 
Awards
The awards presented celebrate individuals in their efforts to impact the community and businesses that stand out in their operations as well as their efforts to take care of individuals in this and other communities. Each award has a different purpose and meaning and will recognize a deserving individual or business that continues to stand out. Every category has multiple nominees. Nominations and voting for each category are completed by our Ambassadors, and one of the awards is nominated and voted on by our Tourism Council. Another award receives nominations and then voting directly from our current Board of Directors.  
Each of the nominees were winners of the Business of the Quarter throughout the fiscal year. Each quarter our Ambassadors nominate businesses that have shown high volumes of community and Chamber involvement in a variety of ways. Many times, the businesses nominated for this award have volunteered many hours to local events or causes, they have donated funds or products, they have invested personally or monetarily into their business and the community, they continue to grow their business, even through difficult times, and find ways to support tourism and bringing people to our community. Businesses are broken into 3 different categories based on their employee counts, Small, Mid-Sized, and Large.
This past fiscal year winners were:
Small Business of the Year-- Jennifer Yerton Farmers Insurance
Mid-sized Business of the Year-- Linny Breaux's
Large Business of the Year-- Servpro
Non-profit of the Year-- Tahlequah Fire Department Local 4099
Volunteer of the Year-- Jennifer Yerton 
Community Impact Award-- Bilal Chaudhry                                                                 
Entrepreneur of the Year-- William Morgan 
Isabel Baker Outstanding Board Member-- Genny Maiden 
Hero of the Year-- Sergeant Lane Cobb