KEY:
Black Ink- Chamber Events
Green Ink- Tour Tahlequah Events
Red Ink- Member Events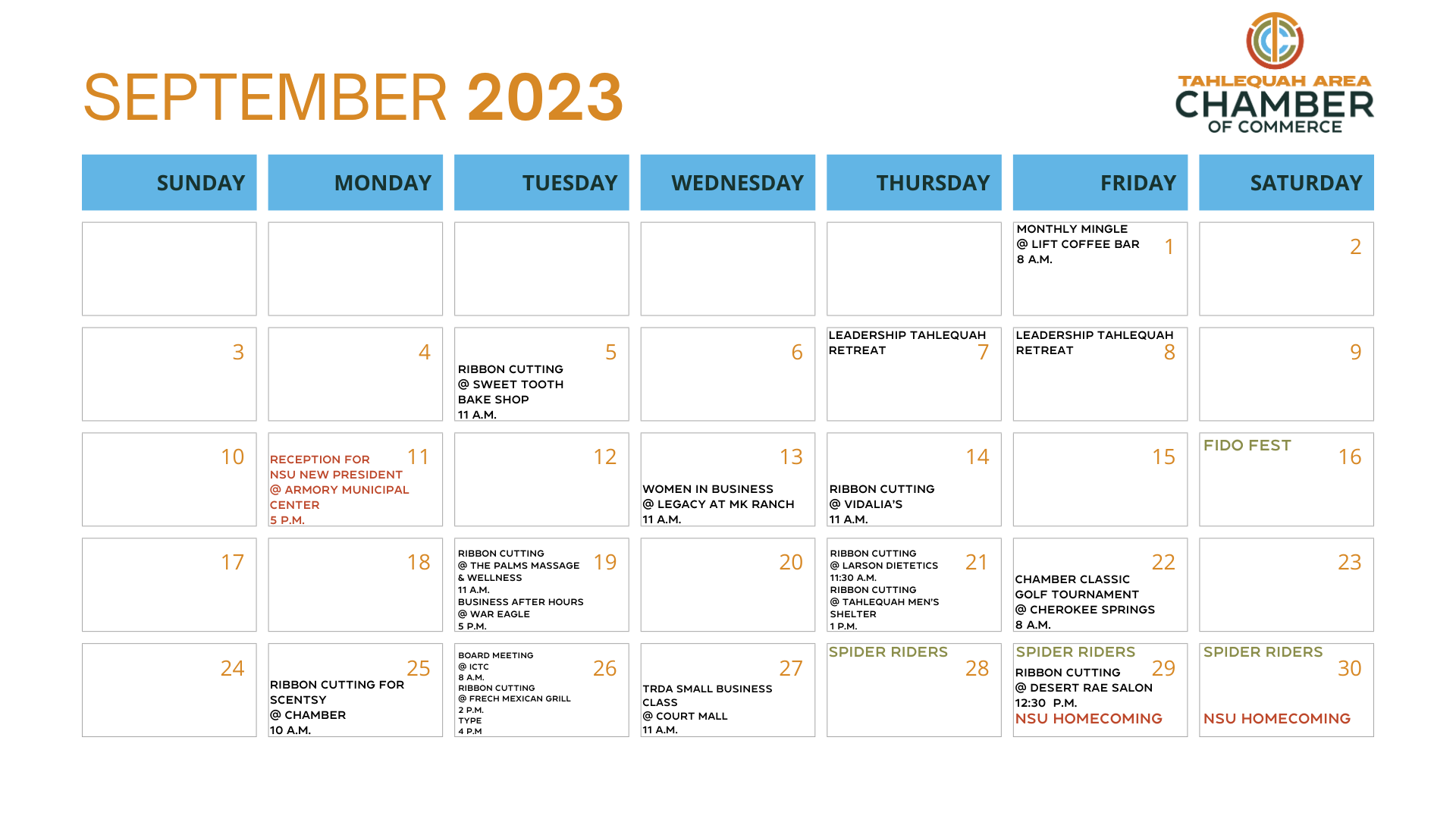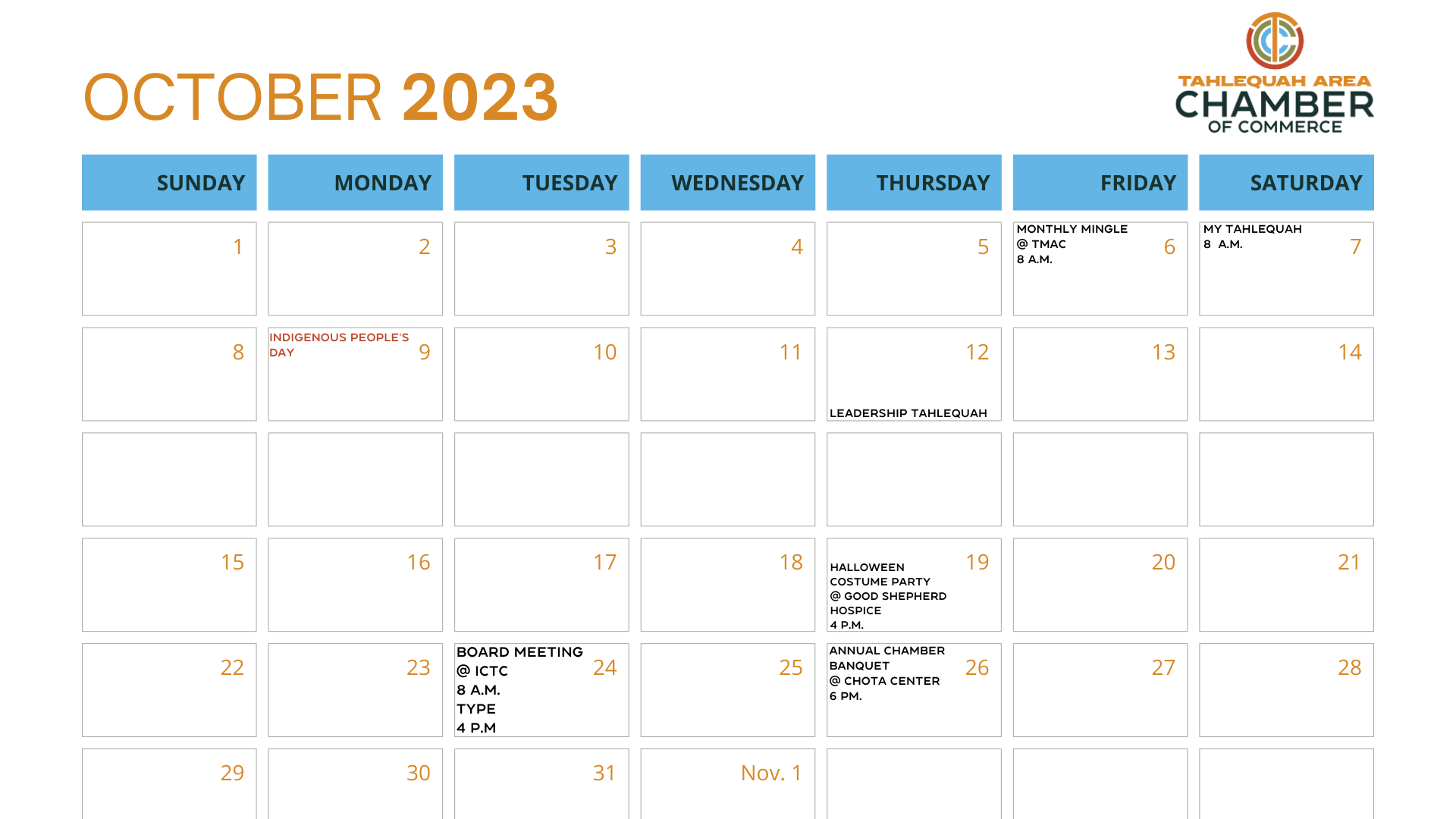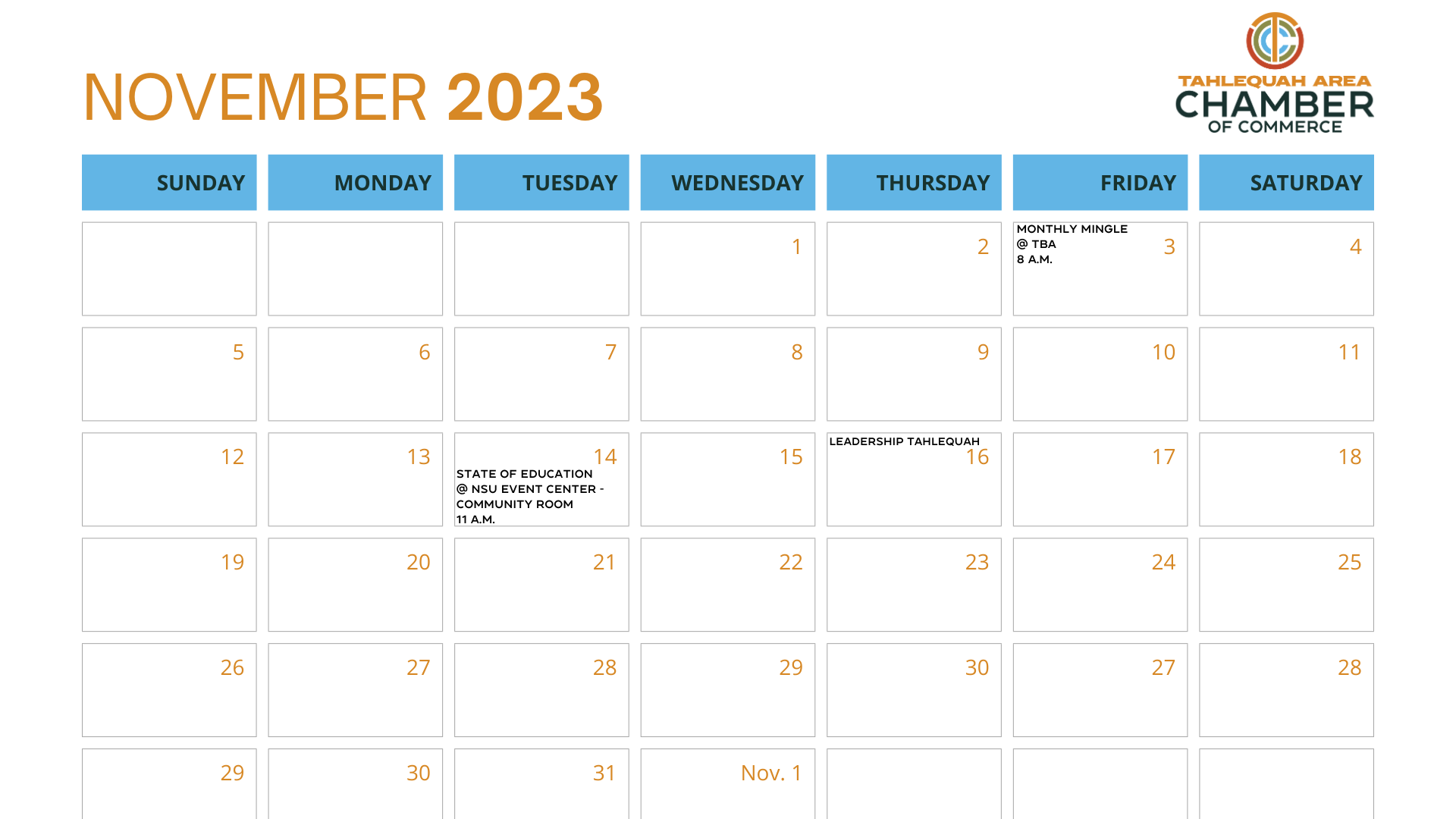 This calendar is for Tahlequah Area Chamber of Commerce (TACC), Tour Tahlequah, and TACC Members ONLY. 
Check out our social media pages or weekly Newsletter for more information/updates!
Members-- If you would like your event added to the TACC Website calendar, please email us!